Состав рекламного рынка
Победители в номинации Adverstising campaigns
Golden Drum

Can't touch this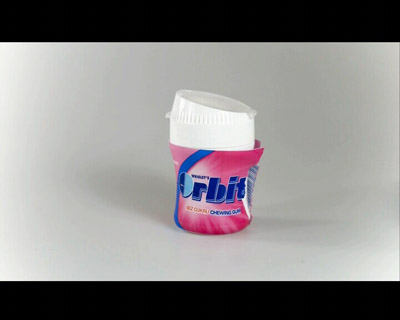 Year/ID: 2009 / W00052
Group: Advertising campaigns
Subgroup:

Registrant: MARK / BBDO PRAGUE
Country: CZECH REPUBLIC
Brand name: Orbit
Advertiser: Wrigley
Advertising agency: Mark BBDO, Prague
Production house: Mimofilm, Prague / Lubos Rezabek
Creative director: Leon Sverdlin, Andrej Stuk
Art Director: David Suda
Copywriter: Ondra Soucek
Designer: David Suda, Pepa Plihal, Honza Tamchyna, Michael Krusbersky, Ian Adams, Viktor Spala, Filip KocianAccount manager: Mirtka Korbelova, Sarka Pazderova
Others: Synteza, PragueBrand manager: Jana Petrova
Campaign summary: The new bigger Orbit gum bottle looks great. That leads to a problem: everyone takes your gum! The truth is, we are all a bit selfish. So, we created a website with pack covers that would scare people away.


---
Medion Erazer Sissy Case


Year/ID: 2009 / W00018
Group: Advertising campaigns
Subgroup:

Registrant: TBWA GERMANY
Country: GERMANY
Brand name: Medion Erazer
Advertiser: Medion AG
Advertising agency: TEQUILA, Duesseldorf
Creative director: Kai Roffen, Fabian Kirner
Art Director: Andreas Hinsenkamp, Sebastian Schnell, Andre Heinrichs
Copywriter: Gregor Willimski, Tobias Feige, Michael Manke
Account manager: Dorothee Limpert, Linda Ibscher, Yvonne Kornwebel, Paul Unger
Others: Pirates?n Paradise, 3klang, Virtual Republic/ Animation And Visual Effects
Brand manager: Susanne Meyborg
Campaign summary: How do you take a campaign to the streets, when the target audience sits in front of its PC all day?By not going to the streets at all!Therefore we go, where the gamers feel most comfortable: in front of the PC.The campaign starts at level 1: The viral movie.Followed by level 2: "InGame radio commercials" via headset.Level 3: Print ads in gaming magazines.Level 4 at the Games Convention 2008: Posters to take away.
Finally level 5: Commercials aired on radio.Mission accomplished
Strategic planner: Gordon Nemitz


---


PR/The 5th/Big Business

Year/ID: 2009 / W00078
Group: Advertising campaigns
Subgroup:

Registrant: ARNOLD WORLDWIDE
Country: USA
Brand name: Truth
Advertiser: American Legacy Foundation
Advertising agency: Arnold Worldwide, Boston Ma
Production house: Smuggler
Director: Henry-Alex Rubin
Creative director: Pete Favat and John Kearse
Art Director: Eric Stephenson and Rob Kottkamp
Copywriter: Gregg Nelson and Will Chambliss
Account manager: Paul Nelson, Katherine Karpati, Jessica Weisberger
Others: Producer: Carron Pedonti


---
Share Our Billboard Campaign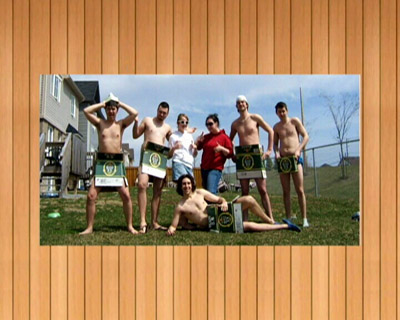 Year/ID: 2009 / W00034
Group: Advertising campaigns
Subgroup:

Registrant: LEO BURNETT
Country: USA
Brand name: James Ready
Advertiser: James Ready
Advertising agency: Leo Burnett, Toronto
Creative director: Judy John, Israel Diaz, Paul Giannetta, Sean Barlow, Shirley Ward-Taggart
Art Director: Paul Giannetta, Anthony Chelvanathan, Ross Butcher
Copywriter: Sean Barlow, Steve Persico, Emily Zamir
Photography/Ilustrations: Hamin Lee
Designer: Ross ButcherAccount manager: David Buckspan, Natasha Dagenais
Others: Print Producer: Kim Burchiel, Technical Lead: Felix WardeneBrand manager: Chris Waldock
Campaign summary: James Ready Beer costs only a buck a bottle. To keep the price this low the brewery is always looking for ways to keep costs down. This includes asking consumers to: "Help us Keep this Beer a Buck".This year James Ready Beer wanted billboard ads but knew the cost of billboards would drive up the price of the beer. So they asked drinkers to share the billboard space.


---
Squirrels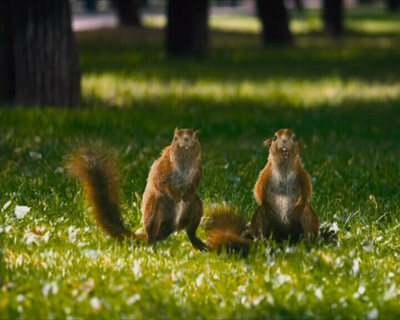 Year/ID: 2009 / W00032
Group: Advertising campaigns
Subgroup:

Registrant: BBDO MOSCOW
Country: RUSSIA
Brand name: Snickers
Advertiser: Mars LLC
Advertising agency: BBDO Moscow
Art Director: Andrey Ivanov
Copywriter: Nikolay Megvelidze
Campaign summary: The advertising idea developed is "there are so many nuts in Snickers More Nuts that squirrels being great nuts lovers freak out with astonishment".



.2009

Загрузка...
Golden Drum 2009
Golden Drum 2009, 2009 г.